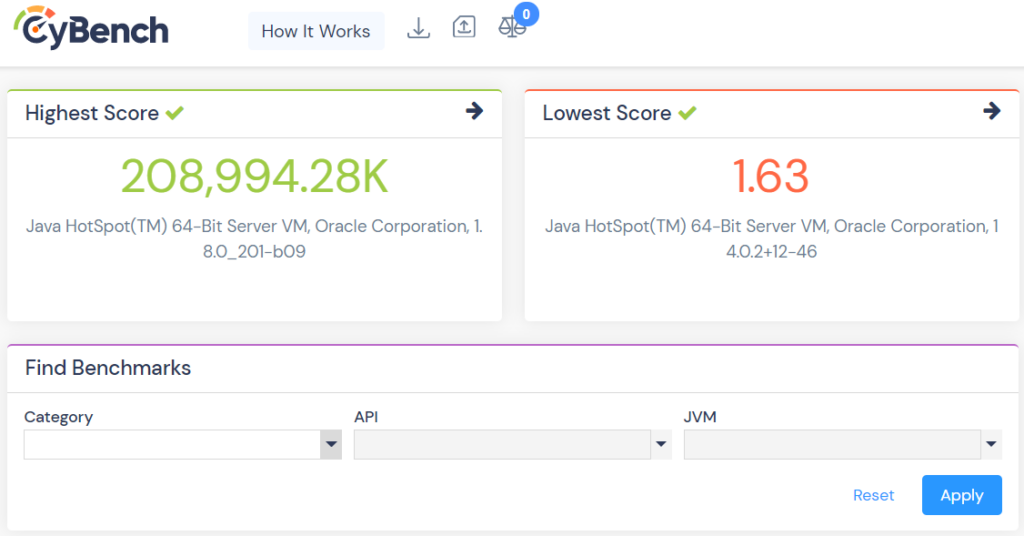 Benchmarking Memory Footprint (Case Study)
How CyBench code benchmarks can help measure GC memory overhead across releases in an open source Java logging framework — TNT4J.
The case study details benchmarks across multiple TNT4J releases. We benchmarked TNT4J framework (which is available in https://github.com/Nastel/TNT4J). TNT4J is a logging framework for tracking and tracing applications, activities, transactions, behavior and performance via a Java API. This benchmark shows how later version of TNT4J measures in terms of throughput and GC memory overhead.
Share post
Build better, faster software
Benchmark your Java stack, code, 3rd party libraries, APIs.
Get Started
Get Started